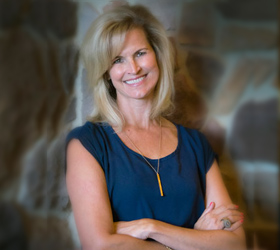 Answers to Your Room Design Questions
Looking for advice from an expert? We can help you find the right design solution for your flooring project.
Q: What materials are best to use in a room meant mainly for active kids?

Sturdy upholstery, easy to clean flooring, soft surfaces and no hard edges. When using carpet, consider looped pile or tightly twisted textures with Stain Resistance.
Q: Does it matter what the carpet cushion looks like?

No. Once the carpet cushion is installed, you will never see it again. What is more important is how it performs.
Q: What floor covering would be most practical in a bathroom?

Tile, vinyl and flooring that is slip resistant.
Q: How do I transition different types of flooring from one room to another?

A threshold cover is used when there are height changes in the flooring. Consult with your flooring specialist about a more decorative transition that can be designed depending on your specific type of flooring.
Q: How can I use flooring to make a room appear larger?

By installing tile on the "diagonal" and by selecting lighter colors that have a more consistent texture will visually increase the space.
Q: When selecting vinyl flooring, what patterns should I avoid?

Vinyl flooring has come a long way...there are patterns which look very much like natural stone and even hardwood flooring. Rather than making a quick selection by thinking your options are limited, take your time and sit with your flooring specialist to choose one of the latest "designer" styles to complement your space.
Q: Is there any difference between natural and synthetic fibers in regards to indoor air quality?

According to the Carpet and Rug Institute, no. All types of carpet have very low emission levels, regardless of whether they are natural or synthetic fibers.
Q: What is the "new carpet" odor that sometimes is present after the installation?

This possible odor usually comes from 4-phenylcyclohexene (4-PC), a by-product of the latex binder used to hold the fibers and backing together reports the Carpet and Rug Institute. The odor is not harmful and will go away within a few days.
Q: I have an allergy to natural latex. Will new carpet cause a problem for me?

The backing latex on broadloom carpet is not natural latex. The latex that bonds carpet fibers and the backing fabrics together is made from a synthetic latex, "SB latex" or styrene butadiene latex. SB latex is a synthetic, water emulsion made from compounds different from those found in natural latex. Latex allergies are the results of protein enzymes in natural latex. SB latex used in carpet does not cause the allergic, dermatological reaction associated with natural latex.
Q: Will removing my carpet reduce my allergic symptoms?

No. Removing carpet will not reduce the number of airborne allergens that produce allergic reactions; in fact, removal of carpet may actually increase the amount of airborne allergen, because other surfaces do not offer the capability of holding allergen. Removing allergen materials from a carpet is as easy as regular vacuuming and routine cleaning.
Q: What is Berber carpet?

While many people commonly refer to loop style carpets as Berber, the term Berber actually means a flecking of color that originates from the natural flecking found in wool.
Q: I am interested in a carpet with a formal look, which styles should I consider?

A Saxony carpet with its plush velvet appearance would be the perfect carpet style to achieve your formal look. A pattern carpet can also add additional style to a formal room.
Q: What type of carpet would be best for an active household?

Areas in the home that have high activity such as family rooms, hallways, stairs etc. would benefit from a durable carpet such as a textured, frieze, loop, berber, cut and loop or pattern. These styles will also help disguise the appearance of footprints. Be sure to also select a color that will minimize the appearance of dirt.
Q: Will the color of my carpet look lighter or darker once it is installed in my home?

Typically, the color of your carpet will look lighter once it is installed. Most carpet selections are made from smaller carpet samples, so seeing the color in a large amount in an entire room or home will make it appear lighter. This is especially true if there are bare walls, windows and no furnishings.
Q: What causes a carpet to shed?

The shedding that you are referring to results from the type of fiber used in the manufacturing of the carpet. Carpet that is manufactured with staple fiber has shorter fibers in the yarn and will shed for a short time depending on the amount of foot traffic and how often you vacuum. BCF or Bulked Continuous Fiber is the other type of fiber used in the manufacturing of carpet. In terms of durability there is little difference between the two. Wool is naturally a staple fiber; nylon and polyester can be either staple or BCF and olefin is usually BCF.
Q: Can I put hardwood floors in my bathroom?

Hardwood floors are not recommended for high moisture areas such as a bathroom with a shower or tub.
Q: Can a laminate floor be refinished?

No
Q: What type of rug can I use on my vinyl floor?

Use a non-staining vinyl backed mat or woven rug that is color fast. Manufacturer's labels will usually note if a rug is color fast. Rubber or latex backed mats are not recommended because they can permanently stain your floor.
Q: If I drop something on my ceramic tile floor is it going to break the tile?

Ceramic tile is a very durable flooring product when installed correctly. What will most likely happen is the item you drop, a plate or glass, will break while the tile may just suffer a chip or crack.
Q: Is porcelain tile more expensive than ceramic tile?

Yes. Porcelain tile is more expensive because it is a higher quality product. Porcelain is an extremely hard and non porous product. It has a water absorption rate of less than 0.5 percent making it very stain resistant.
Q: Can I use a semi or high gloss ceramic tile on my kitchen countertop?

Yes, you can use a semi or high gloss ceramic tile on your countertop but be aware that scratches will be more visible with a semi or high gloss finish.
Q: Can ceramic tiles be used outdoors?

Yes, but be sure to select a tile that is unglazed, frost proof and has an absorption rate of less than 0.5 percent. Unglazed tiles offer greater resistance to slippage.
Q: Is it necessary to use a pad of some type under my area rug on my hardwood floor?

I would recommend using a breathable rug underlay that is specifically designed for use on hardwood floors. Typically, these come in mesh or grid patterns and will help "grip" your floor and hold the rug in place.
Q: Should I seal my natural stone?

I strongly recommend that you seal all of your natural stone to provide maximum stain protection. Select a high quality penetrating/impregnating sealer. These sealers will provide a natural, no-sheen look and are good for interior and exterior use.
Q: What does "COF" mean?

"COF" stands for Coefficient of Friction". COF is a test used to measure the friction or slippage of a tile. The measurements are important factors to consider when evaluating a tile's slip resistance. However, other factors can also affect slip resistance such as a person's type of shoe, the degree of wear on that shoe and the presence of water or dirt on the tile's surface.
Q: Should I seal my grout?

Sealing your grout with a penetrating/impregnating grout sealer will help prevent moisture absorption that can cause stains. Sealing your grout will also make your regular cleanings easier. Grout sealer will need to be reapplied so check the manufacturer's specific directions.
Q: What is the difference between sanded and unsanded grout?

Sanded grout is used on tile with a grout joint width equal to or greater than 1/8 of an inch. Unsanded grout is used on tile with a grout joint width less than 1/8 of an inch and is recommended for use with polished natural stone products due to the narrow grout joints customarily preferred.
Q: Is the quality of my carpet cushion really that important?

You may save on your initial carpet cushion purchase, but you'll pay for it in the end by shortening the life of your carpet. Plus, you may be giving up some of the benefits that keep your investment looking and feeling good.
Q: Is carpet cushion environmentally safe for my family and pets?

Most Carpet Cushions are made either from recycled materials or materials that are recyclable. And, many cushions meet the Carpet and Rug institutes Green Label for Indoor Air Quality, as they don't emit hazardous levels of VOC's (Volatile Organic Compounds). Some carpet cushions contain antimicrobial treatments to fight against environmental elements such as odor-causing mold, mildew and bacteria.
Q: What type of carpet cushion should I choose for my high traffic areas such as stairs and hallways?

In areas of high traffic select a thinner more dense carpet cushion to better protect your carpet from wear and tear.
Q: What type of carpet cushion should I choose for maximum comfort?

Consider a thicker, plusher carpet cushion for a luxurious feel in bedrooms, dens and living rooms, where comfort is a priority. Higher weight or higher density products will help your carpet look newer longer. And, many carpet cushions are available that combine the best of both worlds – durability and ultra-plush comfort.
Q: Are kitchen appliances standard sizes?

Yes, 98% of the time, but to ensure there are no surprises refer to manufacturer installation specifications for required openings and cut-out sizes.
Q: What are the most energy efficient appliances on the market?

Appliances which have been labeled and endorsed as "Energy Star" products.
Q: Is it better to have an elaborately designed kitchen or a more simply designed one?

It's all a matter of taste. Simple designs are just as aesthetically pleasing as the more elaborately detailed kitchens. Functional use by family members, maintenance of the kitchen and budget are key considerations when planning the design.
Q: What is the advantage of using stainless steel in the kitchen?

Stainless steel is 100% non-porous and does not transmit bacteria. If located inside a dishwasher, it's a better sound insulator than plastic.
Q: Is there a major difference in material and cost of the various solid surface countertop companies?

There are differences in the formulation of the materials and their compositions. Some solid surfaces are 100% man-made and some are blended with natural quartz and stones. Prices vary but are pretty consistent and typically include installation. Once you select the countertop material which complements the design and style of your kitchen, be sure to ask about maintenance and warranty of the product.
Q: Can I cut on my granite countertops?

Granite is the hardest material used in commercial and residential applications but I recommend always using a cutting board.
Q: Can I use marble on my kitchen countertops?

Although marble has a beautiful look, I would only recommend marble on a kitchen countertop if it was used in a small quantity for rolling out dough for baking. Marble is a very soft stone and will stain easily. Better applications for marble would be fireplace surrounds, walls, flooring or in bathrooms on shower/tub and vanities.
Q: What floor covering would be most practical in a bathroom?

Tile, vinyl and flooring that is slip resistant.
Q: What type of paint is best for kitchen walls?

The most important type of paint to use is a good quality paint. If you foresee a need to scrub the walls, an eggshell paint should be used. A semi gloss paint can be used, but shows more imperfections in the walls than an eggshell paint that will usually be sufficient for kitchen needs.
Q: What countertops are most resistant to salmonella and other germs?

A non porous countertop like quartz is going to be most resistant to germs and bacteria.
Q: What is the most durable kitchen sink?

An 18 gauge stainless steel sink is going to be the most durable. Cast iron sinks that seem very sturdy can chip.
Q: Can a vessel sink be used in the kitchen?

Yes, but keep in mind that the drain is much smaller so it may not accommodate the kitchen's waste water of a typical sink.
Q: Do granite countertops have to be sealed?

Yes. Granite can be permanently stained by cooking oils and grease, can be etched by the acids in such common household products as hairspray and other toiletries.
Q: Can hot pots be placed directly on granite or quartz countertops?

No. Granite countertops should be sealed and hot pots will burn the protective sealer on the countertops. Though the quartz surface can briefly tolerate moderate temperatures for a brief time, it too can be damaged by high heat and prolonged exposure to heat. Use a hot pad or trivet when placing a hot pan on either surface.
Q: Which type of cooktop (electric or gas) is most efficient?

Electric smoothtop cooktops are more energy efficient than gas.
Q: Are there any types of stainless refrigerators that don't show finger prints?

Yes. Certain manufacturers offer a stainless looking finish that does not show fingerprints. This finish is made of vinyl coated metal.
Q: Is it best to choose items for a kitchen that are all neutral for resale purposes?

Kitchens that are all "beige" or all neutral can lack depth and character. Most buyers appreciate a well designed, color balanced kitchen with many different shades and textures. However, choosing strong colors like blue or red can be less desirable to some buyers.
Q: Why is cabinet hardware needed?

Fingerprints and the oil in your hands can damage the protective finish on cabinets leaving a discolored sheen in the areas with heavy use.
Q: Why are backsplashes important?

Backsplashes are not just for decorative purposes. They also protect the walls from grease that can stain drywall and painted finishes.
Q: Can laminate countertops be repaired if scratched?

No. Laminate is a strong material, but it can be cut with a knife. Knife cuts can go through the color layer, exposing the brown underlayment. These types of cuts cannot be repaired. Use cutting boards when cutting.
Q: What are the most important questions to ask before beginning a kitchen remodel?

Do you have enough space? Are you happy with the traffic flow? Is your kitchen efficient? Are there children in the home? Are you happy with the current location and design of your kitchen?
Q: What is universal design?

Design that breaks the traditional mold and is accessible, flexible and adaptable to more people rather than an idealized, able bodied, non-elderly adult.
Q: Should I consider hiring a kitchen designer?

Before spending your hard earned money, consider that a professional knows all of the technical aspects that the average consumer doesn't know.
Q: What type of paint is best for bathroom walls?

The most important type of paint to use is a good quality paint. If you foresee a need to scrub the walls, an eggshell paint should be used. A semi gloss paint can be used, but shows more imperfections in the walls than an eggshell paint that will usually be sufficient for bathroom needs.
Q: What is the difference between Vitreous China and porcelain sinks?

China or porcelain are the same thing. Vitreous China is great for a bathroom because of it's smooth surface & sanitary properties.
Q: What type of shower door glass is easiest to keep clean?

Obscure glass hides the most day to day use. Clear glass is easier to wipe down. The answer depends on how often you like to clean!
Q: Is wallpaper safe to use in a bathroom?

Wallpaper is safe to use in a bathroom if installed properly with the proper wall primer and adhesive.
Q: What type of lighting is best to use in a bathroom?

The lights at the vanity are most important. The lights need to be bright enough to see, but not so bright that your skin looks unhealthy. Fixtures located at eye level on either side of the bathroom mirror are most effective. Theatrical-style lighting stripped along the sides and across the top of the mirror are also effective. Selecting the right bulb type is extremely important. Colored or coated bulbs can help improve the appearance of facial features. Can light bulbs are convenient, but are not a good source of lighting because it casts shadows across the face.
Q: What is the easiest/least expensive way to update my bathroom?

The easiest and least expensive way to update a bathroom is to change the faucets or the lighting. These small changes can make a big design impact.
Q: What is a thermostatic valve?

Thermostatic Mixing Valve (TMV) is a valve that blends hot water (stored at temperatures high enough to kill bacteria) with cold water to ensure constant, safe outlet temperatures preventing scalding.
Q: What does green design mean?

Green Design is also referred to as sustainable design or eco-design, which conforms to environmentally sound principles of building, material and energy use.
Q: What is the recommended size for a walk in shower?

The recommended size for a shower is 36"x36". Showers are only required to be 30"x30".
Q: What is the proper height for a bench or seat in a shower?

Shower benches and seats should be 17"-19" above the shower floor and 15" deep.
Q: Why is it important to have proper ventilation in a bathroom?

Proper ventilation helps in preventing mold, mildew and damp musty smells.
Q: What type of toilets clog the least?

Pressure assisted toilets very rarely clog and clean themselves as well. Gravity flush toilets tend to clog more and do not clean the rim of the bowl well.
Q: Why is the bathtub installed before the drywall?

The installation of the drainage plumbing and the drywall is much easier with the tub already set in place.
Q: Do all showers have to have shower doors?

In order to have a shower without a door the shower should be at least 5'x'8.
Q: What accessories are available in showers and tubs?

Accessories than can be installed or built into the shower include: soap dishes, corner shelves, portable seats, towel bars, shower niches and shower benches.